IE Bookmarks
From Accelerator Classic
We can add all primary entities as bookmarks (including primary custom entities)
To do so view an entity record.
For example we view the company "Logistix Ltd" and as we are dealing with this company a lot at the moment we want to bookmark it.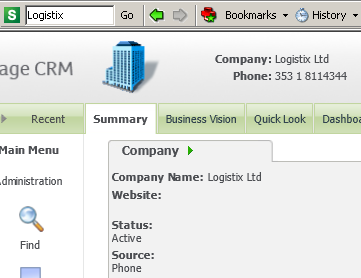 We click on the "Bookmark" button.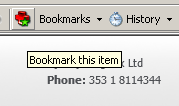 When an item is bookmarked it shows up as a "Star" on the toolbar.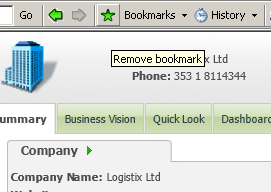 You can view all bookmarks by clicking on the "Bookmark" drop down. The type of bookmark is described by the icon.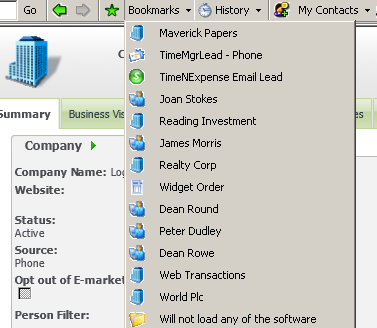 To go to the bookmarked item just click the menu item.

Bookmarks are also displayed in the Accelerator Tab in Sage CRM