IE Drag & Drop
From Accelerator Classic
Files can be recorded in Sage CRM by dragging and dropping from Explorer.
From Explorer drag a file and drop it on the Sage CRM Accelerator Toolbar

You will then be prompted for a Note.
Fill in some details on the note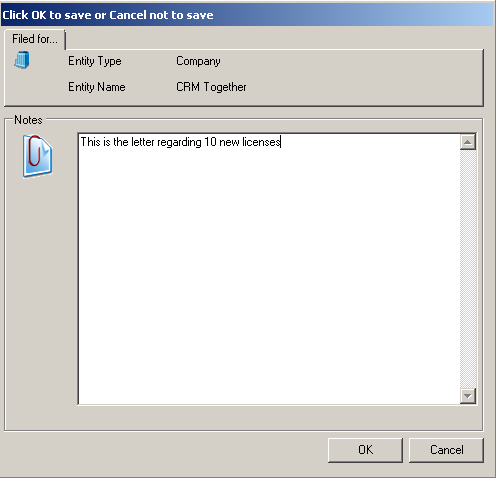 And Click "OK".
A new record is created in the "Documents" tab

Note: Mutliple files will all have the same single note recorded agains them and each will have a seperate library entry.