Outlook Main Window
From Accelerator
Within the main window when you select an email Accelerator uses logic to decide what to display in the panel.
Normally when an email comes in it will only have the email address to search on. Accelerator will search on the email and display the person details.
In our example an email comes in with a support issue.
The user selects the email and accelerator searches on the email and if there is only one result it will display the web page in the "Details" tab.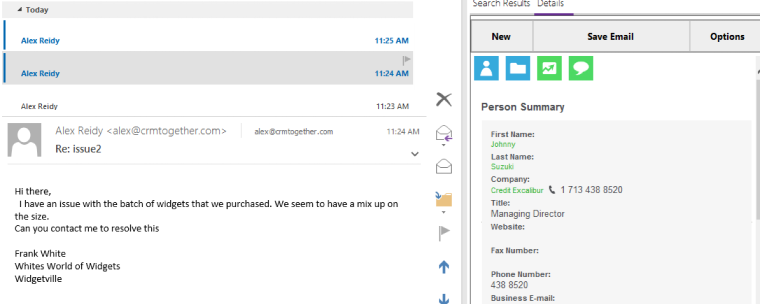 The search first checks for a tag, then person, then company and finally leads.
You can tag existing mails that are in your in-box. You can also save and associate emails with other entities by using the new search functionality in the mail window. This is found in the "Search Results" tab.